Sister Project
What is a sister project?
A sister project is a EU-funded project that has also received funding under the same topic of BIOMODEL4REGIONS. Both of the projects aim to develop the Bioeconomy at a Regional level and contribute to the call's expected outcomes.
ROBIN
ROBIN is a cross-national 3-year long Coordination and Support Action (01/09/2022- 31/08/2025), supported by the European Union within the framework of the Horizon Europe programme.
ROBIN aims to empower Europe's regions to adapt their governance models and structures in ways that accelerate the achievement of their circular bioeconomy targets while promoting social innovation and accounting for different territorial contexts.
Website: https://robin-project.eu/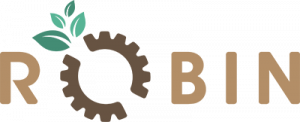 Rural Bioeconomy Alliance
What is the Rural Bioeconomy Alliance?
The Rural Bioeconomy Alliance (RBA) is a cluster of European-funded projects aimed at accelerating and supporting the development of circular rural Bioeconomy initiatives in the EU.
With a focus on rural sustainable circular bioeconomy initiatives, the RBA investigates, develops and analyses success stories, best practices, pilots, including ways to increase the adoption of circular bioeconomy concepts, mainly in rural areas. The goal of the cluster is to speed up growth of bioeconomy by sharing knowledge on project outcomes and supporting dissemination and communication activities related to the existing knowledge of bioeconomy.
Where do we focus?
The cluster's primary focus is the development of bioeconomy in rural areas. As a result, all projects must have a significant or sole focus on rural areas across the EU. RBA members can benefit from communication and dissemination advantages, to technical validation, exploitation and replication, but also potential policy recommendations for the European Commission. This includes the exchange of insights and knowledge on innovative technological developments, information exchange on success stories and pilots, common organisation of workshops and seminars, and more.
Our activities
Members of the Rural Bioeconomy Alliance will have the opportunity to share knowledge with a wider audience, be featured on a dedicated page on each project's website and participate in joint presentations at high-level events and conferences. Moreover, the cluster is expected to receive valuable technical insights from the sector providing valuable feedback for each project's outcomes. The RBA also provides a forum to discuss potential policy recommendations for the European Commission in support of shaping the future of bioeconomy in Europe. By working together, members of the RBA can accelerate the development of circular rural Bioeconomy initiatives in the EU and contribute to a sustainable future.
Contact for Biomodel4Regions Project
Rural Bioeconomy Alliance Projects
Follow Rural Bioeconomy Alliance on Linkedin
European Bioeconomy Network (EuBioNet)
Related Project