Biopesticide – a key to sustainable agriculture?
November 22, 2022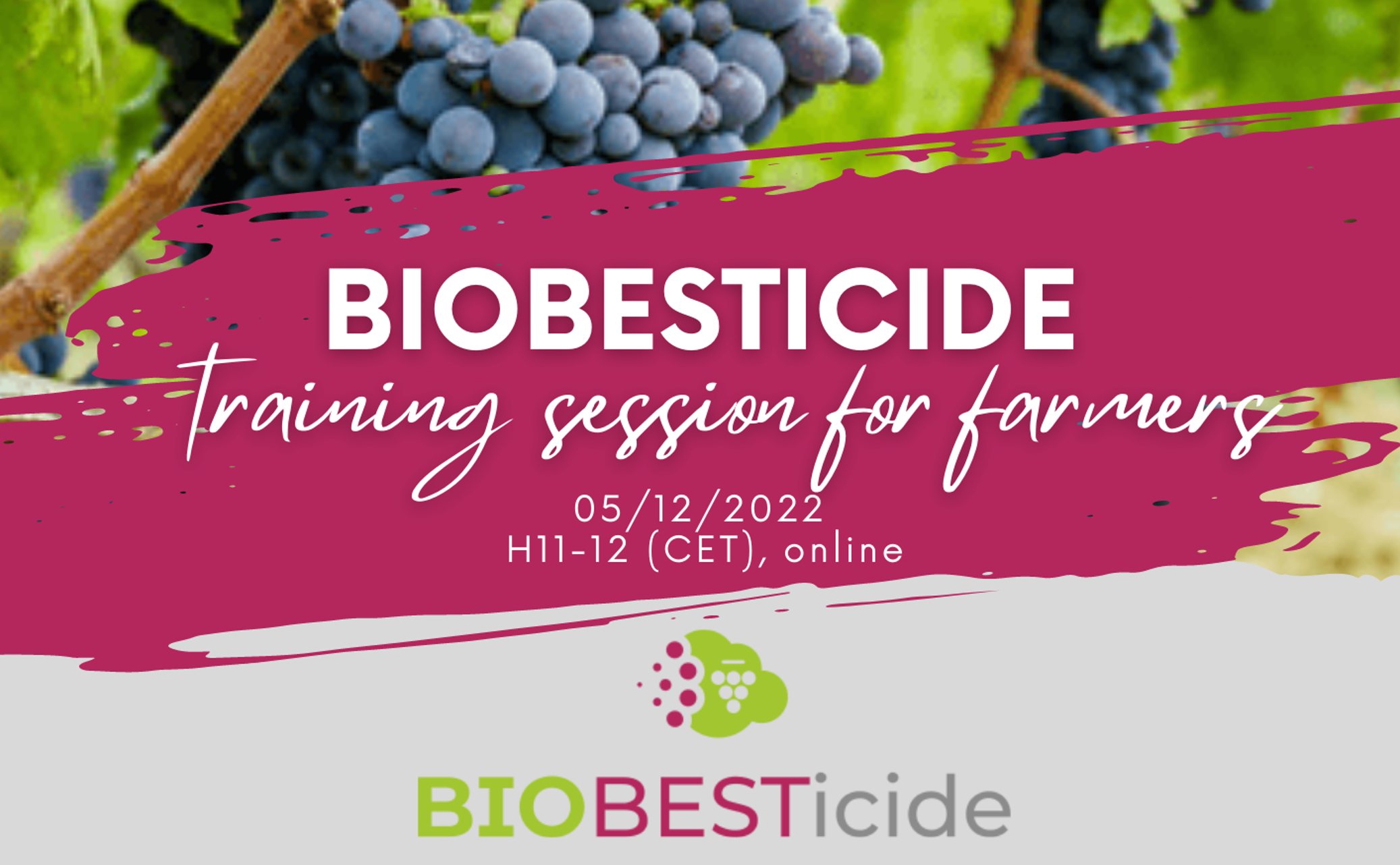 On December 5th, 2022, BIOBESTicide will host its first Training for Farmers to present the innovative biopesticide developed in the frame of the BIOBESTicide Project.
For anyone interested this is an great opportunity to discover the innovative biopesticides developed within the frame of the BIOBESTicide Project.
In this event, which will take place online from 11 to 12 (CET) and it will be moderated by GREENCEEL – the project coordinator, will unravel the features and benefits on a new biopesticide counteract the effects of Grapevine Trunk Diseases on both vineyards and winery industry.
Are you interested of taking part?
Register your participation by filling in the form!
About BIOBESTicide Project
The BIOBESTicide project will validate and demonstrate the production of an effective and cost-efficient biopesticide. The demonstration will be based on an innovative bio-based value chain starting from the valorisation of sustainable biomasses, i.e. beet pulp and sugar molasses, and will exploit the properties of the oomycete Pythium oligandrum strain I-5180 to increase natural plant defenses, to produce an highly effective and eco-friendly biopesticide solution for vine plants protection.
BIOMODEL4REGIONS partners CiaoTech and Zeilona Cheima are also partners in BIOBESTicide.