Let us introduce all partners in the project!
December 31, 2022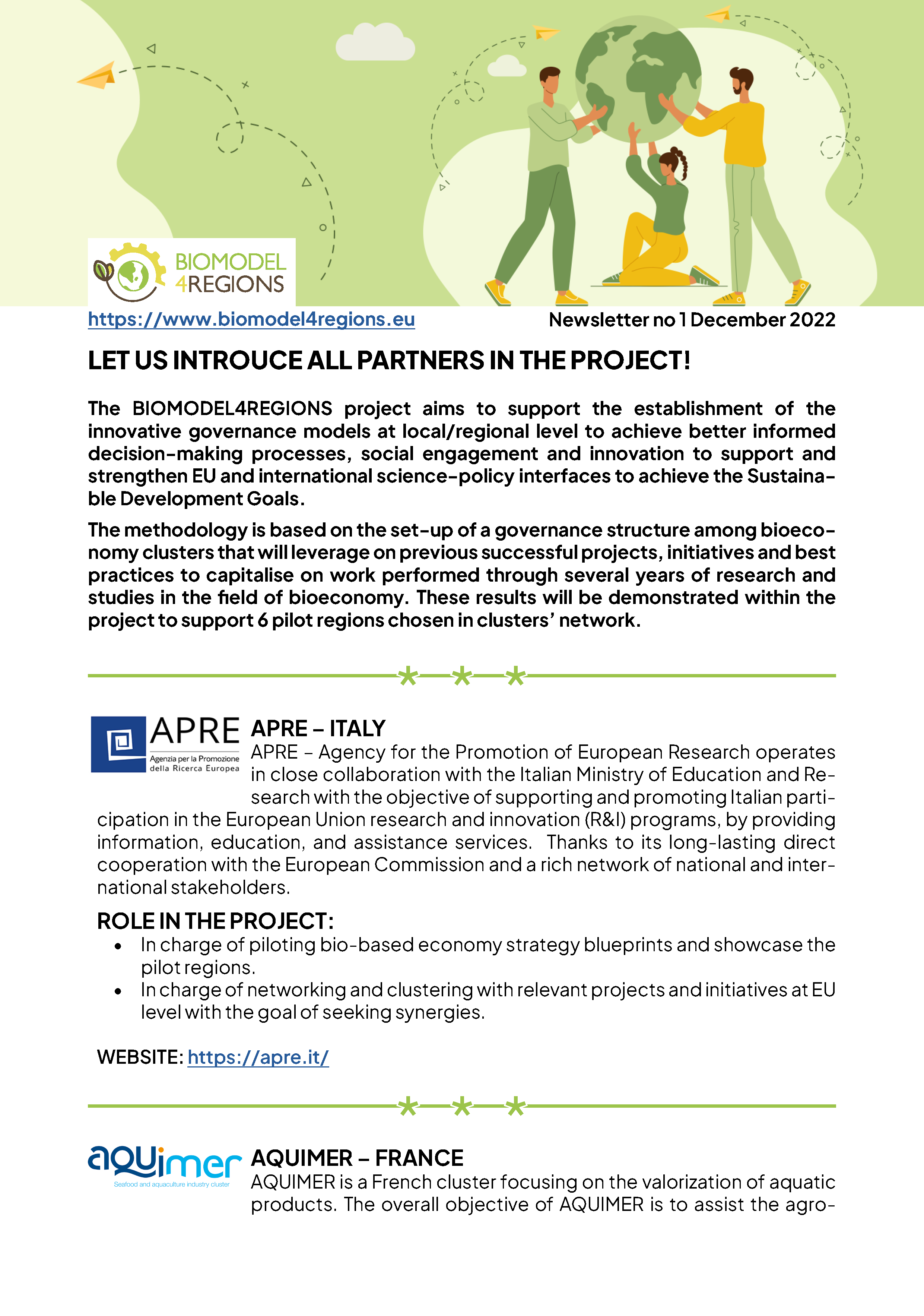 In this the first newsletter from the BIOMODEL4REGIONS project you will get introduced the all the partners in the project, what expertise the contribute with, and what role they have in the project.
The BIOMODEL4REGIONS project aims to support the establishment of the innovative governance models at local/regional level to achieve better informed decision-making processes, social engagement and innovation to support and strengthen EU and international science-policy interfaces to achieve the Sustainable Development Goals.
The methodology is based on the set-up of a governance structure among bioeconomy clusters that will leverage on previous successful projects, initiatives and best practices to capitalise on work performed through several years of research and studies in the field of bioeconomy. These results will be demonstrated within the project to support 6 pilot regions chosen in clusters' network.
Here you can read the whole newsletter: