Biomodel4Regions represented at the annual Swedish Bioeconomy parliament
March 7, 2023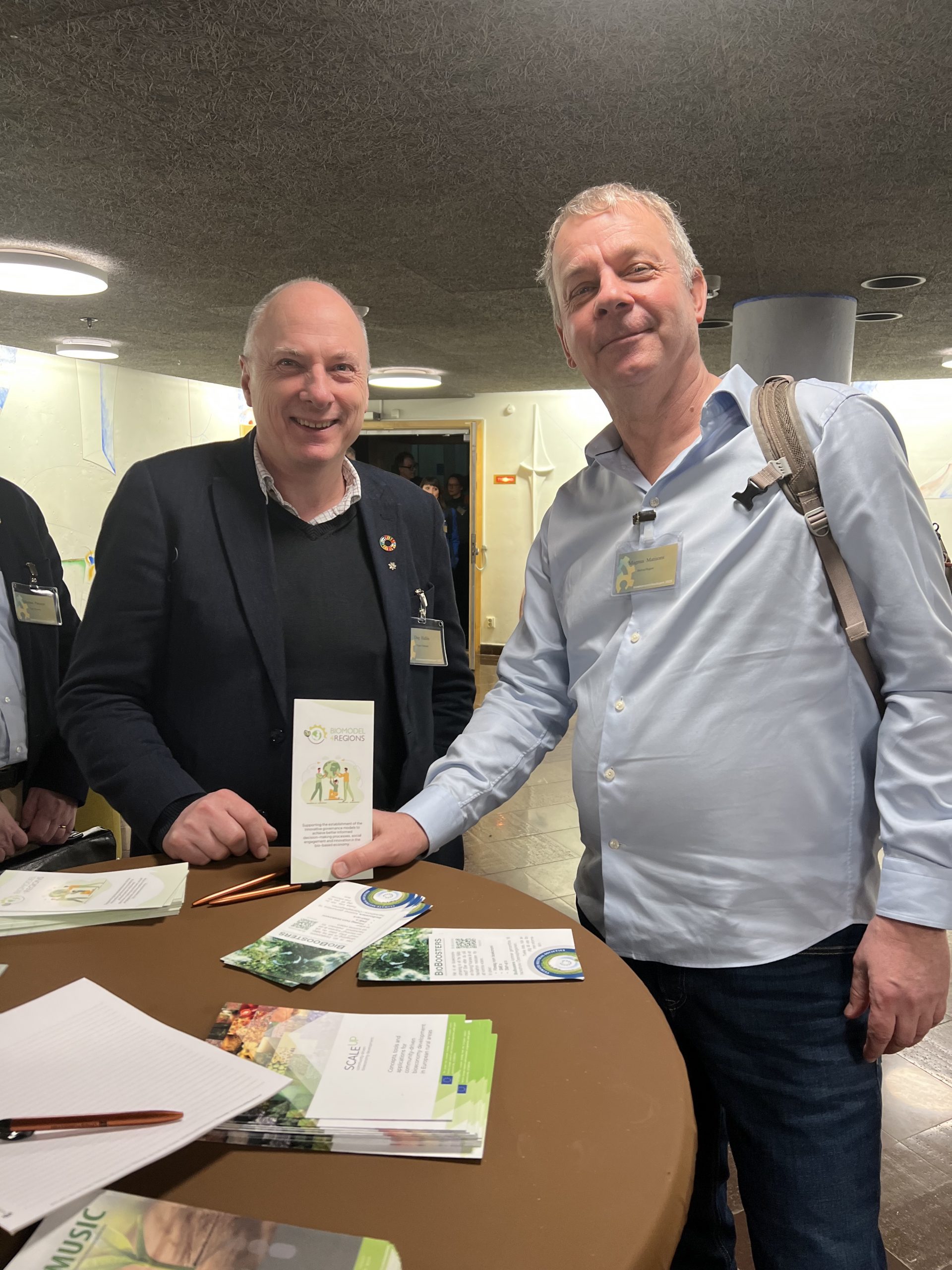 The Swedish Bioeconomy Parliament is an annual national conference for organizations and companies within the field of bioeconomy. This year it was held in Umeå and gathered about 130 participants that got to listen to the lates developments within bioeconomy, the upcoming challenges and possibilities for the future.
On February 22-23 the BIOMODEL4REGIONS was promoted to about 130 stakeholders within the field of bioeconomy, primarily within forestry. As many of them hold strategically important positions the participation from the project is both very important and has the possibility of significant impact.
The Swedish Bioeconomy Parliament is one of the most important arenas for stakeholder interaction when it comes to the forest part of bioeconomy, says Magnus Matisons, project leader at BioFuel Region.
The conference featured keynote speakers from both the industry and policy side, many of the focusing both on the challenges and need for good governance of the field. As the green transition progresses bioeconomy hold an important part of the puzzle that must be completed in order to make the shift towards a circular economy.
For more about the conference, see Bioekonomiriksdagen 2023 (In Swedish)