Attending the IFIB 2022
September 30, 2022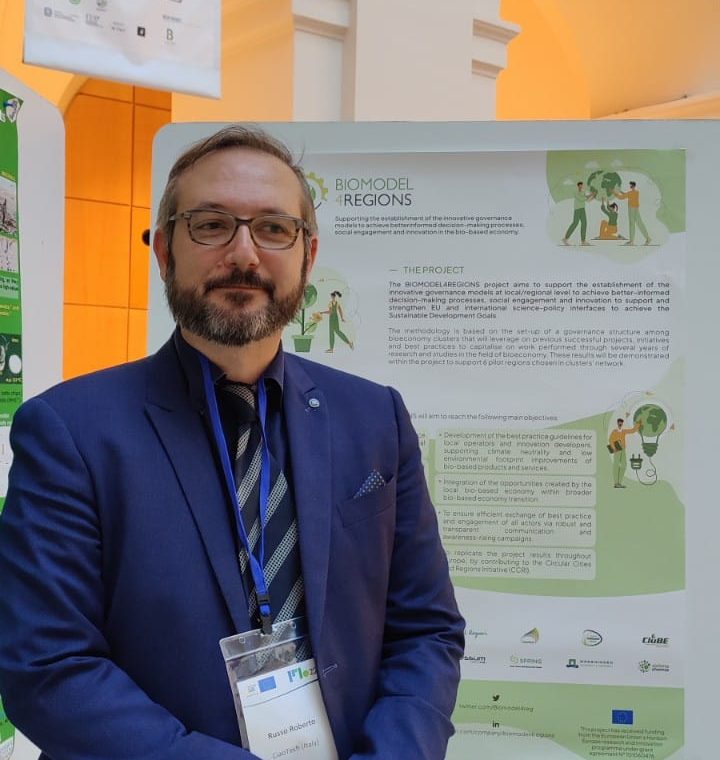 BIOMODEL4REGIONS was represented by our lead partner CiaoTech at the IFIB 2022, the 'International Forum on Industrial Biotechnology and Bioeconomy' held in Bari (Italy), September 29th-30th2022 (more info can be found here https://ifibwebsite.com/ ).
This unique event gathered many stakeholders and key-actors of the European bio-based, bioeconomy and biotechnology sectors, thanks to conferences, roundtables, poster sessions and side events organized in the frame of this international event.
BIOMODEL4REGIONS participated with a poster and participation in a round table discussion.