1st consortium meeting online
December 16, 2022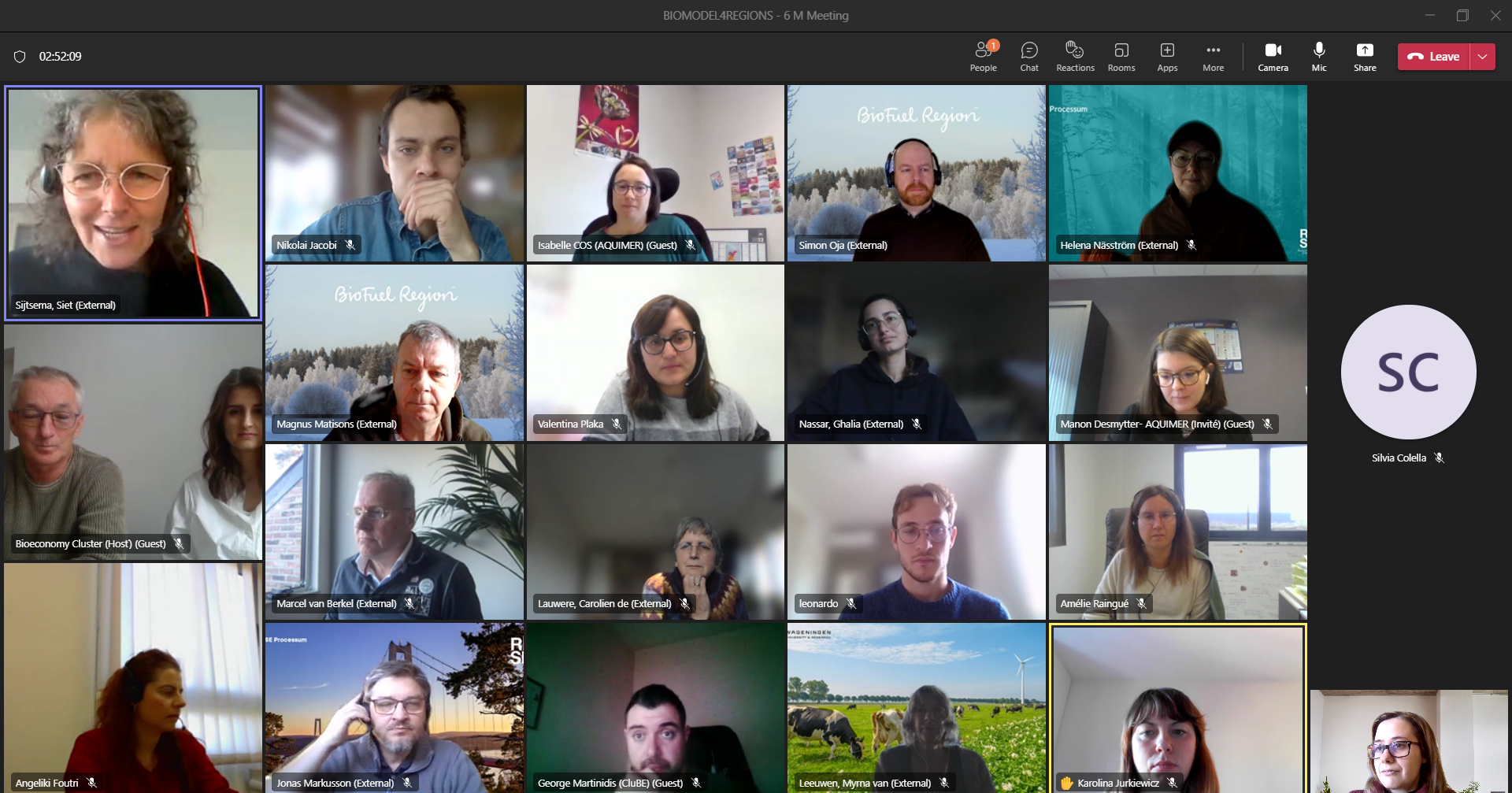 The first project meeting online was a success. On December 12th, 2022, BIOMODEL4REGIONS held it first consortium meeting with all partners online. The progress of the project during the first 6 months was presented and the upcoming work was discussed. 
For half a day the whole consortium of BIOMODEL4REGIONS meet via Teams and held a fruitful meeting where the latest achievements was presented, progress with the ongoing tasks was reported and ways forward was discussed. The meeting was hosted and moderated by Patrizia Circelli from the lead partner CiaoTech.
Each work package provided a comprehensive overview of the activities carried out during the first six months, what deliveries has been done and milestones reached.
The meeting was also forward looking and provided insights to what steps will be taken next and the general plan for the work during the next six months.